Xel-Há is a true paradise for nature lovers and an amazing natural aquarium. It is located in the Riviera Maya, Quintana Roo, Mexico, and since 1995 it is a model for sustainable tourism development, with unique family attractions.

The ancient Mayas baptized this wonderful site with the name Xel-Há, which in the Mayan language means "where the water is born".

Due to its privileged location, during pre-Hispanic times Xel-Há served as an inner port, trading center, place of pilgrimage and shelter for sailors, as well as being a food reserve during bad weather.

According to legend, Mayan gods joined together their wisdom, illusions and love for beauty to create a place that would bring together the best of nature, and that place was called Xel-Há.

Once created, the gods were so pleased with this heavenly place that they decided to permit the entry of all mortals.

To take care of it and the elements that surround it, the gods appointed three guardians: Huh, the Iguana, Guardian of the Land, Chuc Kay, the Pelican, Guardian of the Air, and Kay Op, the Parrotfish, Guardian of the Water. It is said that these guardians still protect and care for the Park and everyone who comes to visit.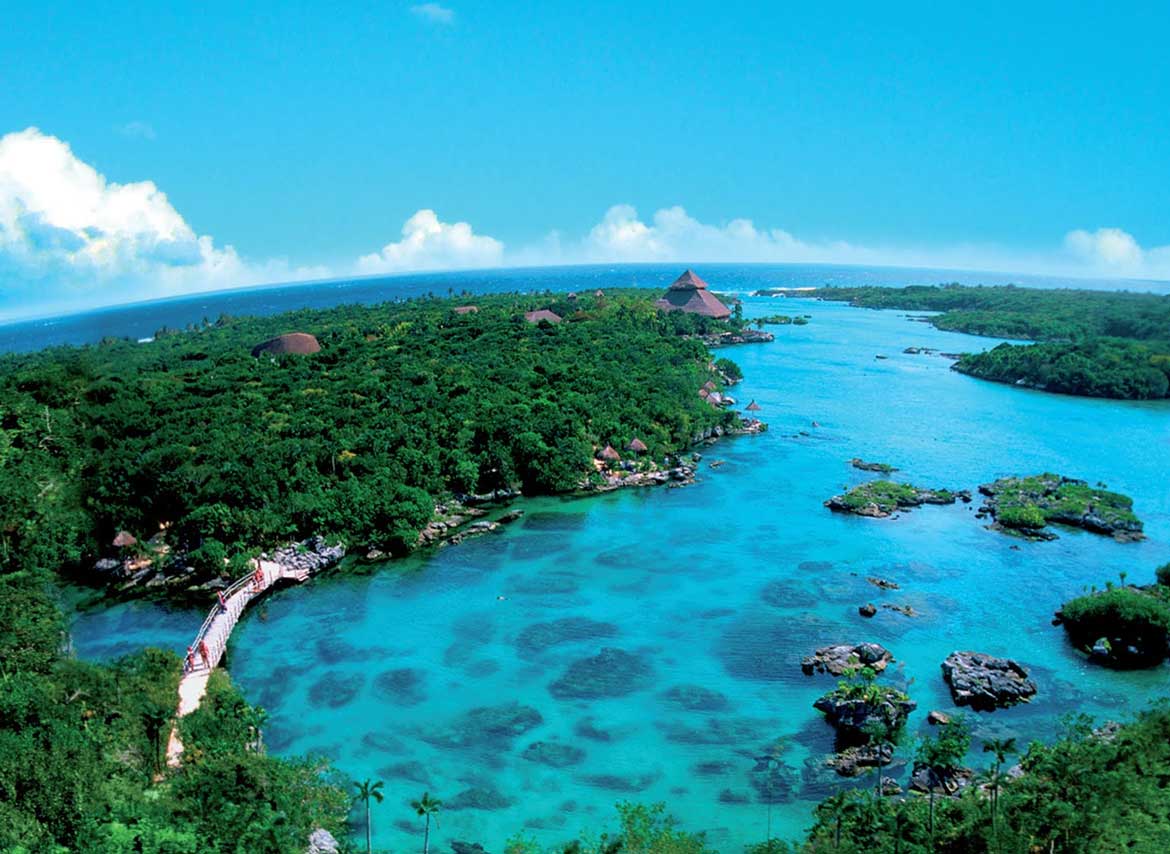 Xel Ha
---